Dates + Info
Location: Hunter Mountain, NY.
Experience start: arrive as early as 3pm Thursday, June 28th, 2018
Experience end: 3pm Sunday, July 1st, 2018
Cost
$265 per person, all inclusive of:
meals: Friday breakfast - Sunday lunch
Bring your own tent (BYOT) camping pass
Nightly open bar (cocktails, beer, wine)
Nightly live music and entertainment
Welcome kit ($200+ value) from Pursuit partners
Hundreds of guided activities and field sessions to choose from
Expert instruction & all required gear
Free coffee + snacks
Transportation
Hunter Mountain is just over 2 hours north of New York City, in the northern Catskill Mountains of New York State.
For those without transportation, an affordable Greyhound bus runs regularly from New York to Hunter Mountain and back. Adirondack Trailways also offers daily trips from Port Authority, NYC to Hunter.

Hunter Mountain is a 1 hour drive from both Albany International Airport and Stewart International Airport.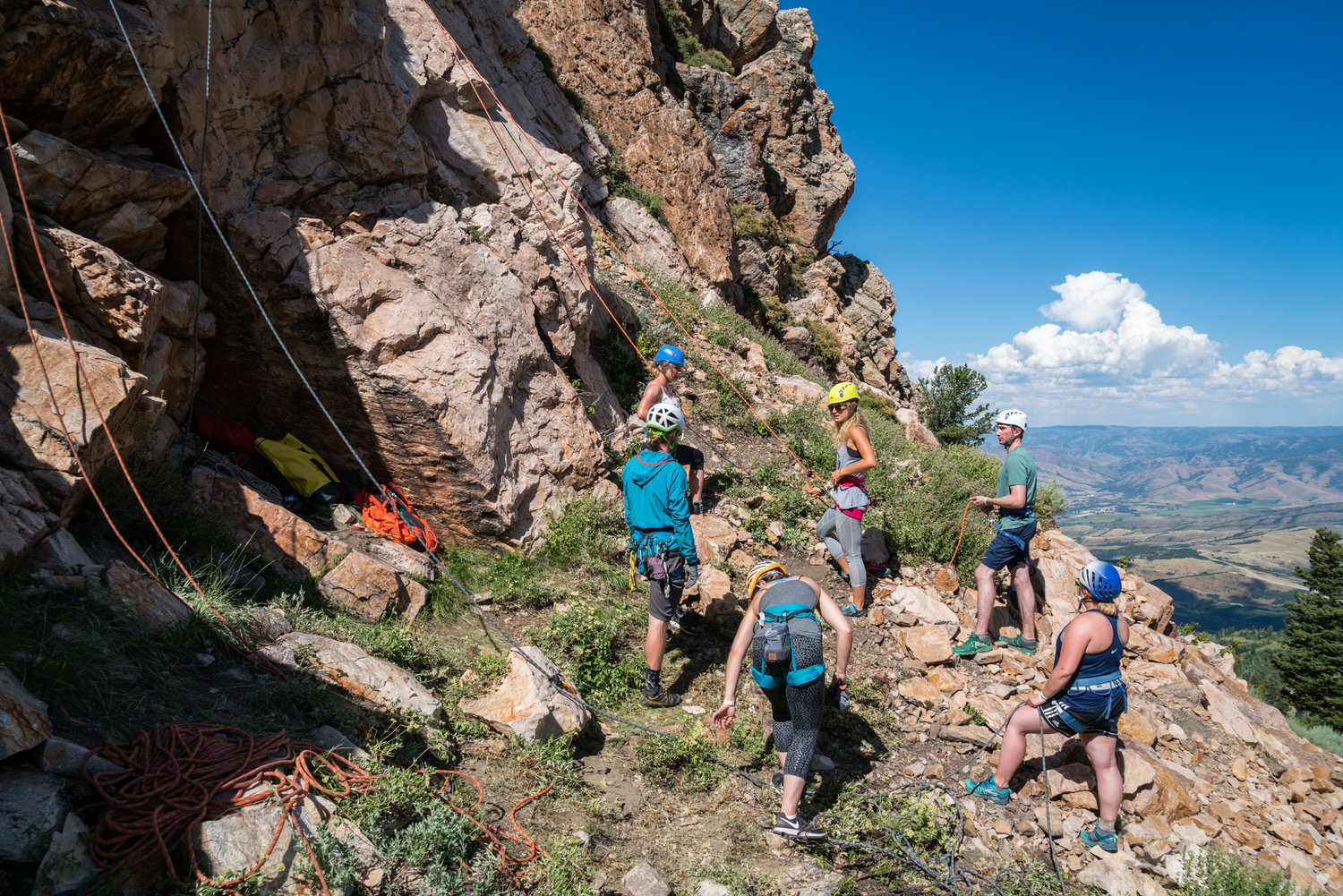 A full slate of outdoor activities, from SUP to mountain biking to rock climbing. Gear and instruction provided.
With a schedule of live music, invite your fun to continue into the night.
Delicious breakfast, lunch, and dinner, open bars, and snacks throughout the day.
A fully customizable schedule of activities, make your weekend as packed or relaxed as you'd like.
At the end of June, we're headed to Outbound Collective's Pursuit at Hunter Mountain for a full weekend of fun. Think of it as an outdoor summer camp for adults, and Bolt is right there in the middle. Over 100 field sessions are available over three days of learning from top instructors and pro athletes, from night photography to wilderness first aid to basecamp cooking. And of course, plenty of time to hang out and relax.
Thanks to Outbound Collective, we've secured discounted tickets only available to Bolt members, and we'll be setting up our own camp to hang. See you there?
Join us for a long weekend of fun and adventure at Hunter Mountain with our friends from the Outbound Collective.